The car was packed on June 29th and we departed early the next day. There's enough food, water, and supplies to probably last us a solid month without having to visit a store. With coronavirus cases increasing across the country, we wanted to limit our interactions as much as possible, especially in small communities near where we'll be camping.
We stopped at a bloc, our favorite local coffee shop, to grab our final breakfast sandwich before hitting the road. (If you are ever in Highland Park and in need of a good vegan breakfast sandwich + coffee, this is the place to go.)
After 8 hours of driving through the desert, our first stop was a quick overnight in Ely, Nevada (/ˈiːli/, EE-lee), some 511 miles from Los Angeles. We arrived at Garnet Hill, our free BLM campsite for the night. After finding our site, we set up the car for sleep. Here's the sleep setup rundown for those interested in how two people & two dogs sleep in a Subaru Outback for two months: four self inflating camping pads (doubled up for extra comfort), two 20 degree sleeping bags, two camp pillows, four window sleeves (keeps light and bugs out, lets air in), two sun shades (one on the windshield, and one on the rear windshield), one fleece blanket in each front seat for the dogs (they can't fit in the back with us). This gets set up and taken down every night we camp, as we need the backseat for the dogs when exploring.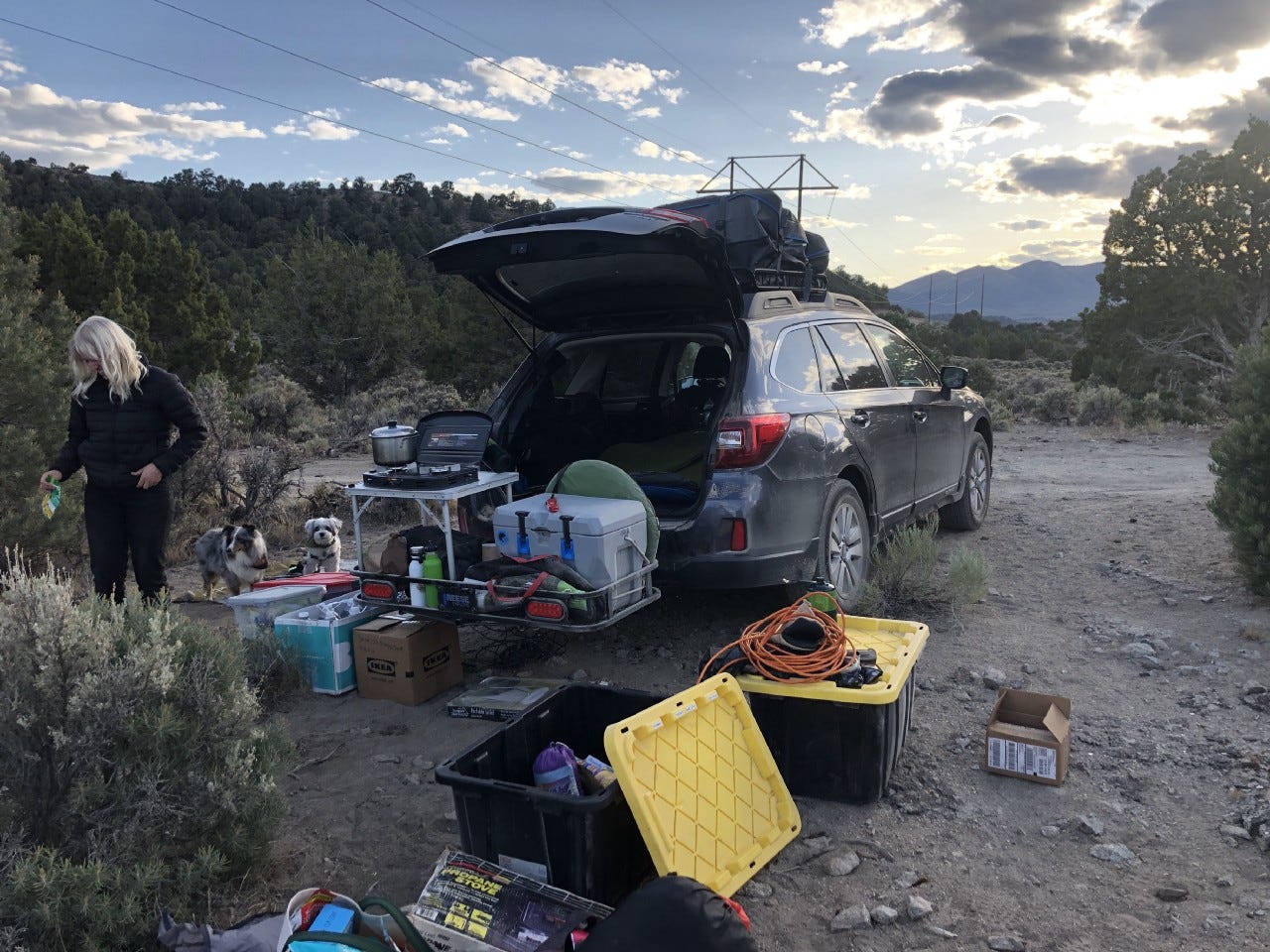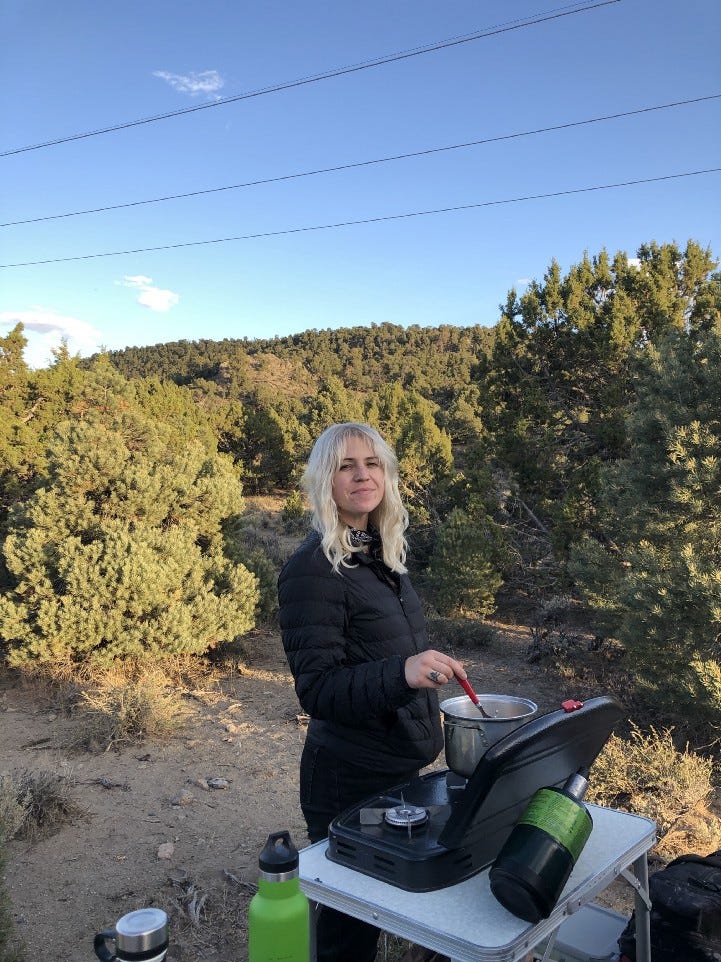 We've done tons of car camping trips before, but after our first night with this 2-month setup, I have to say that it will take some getting used to as it's more crammed than usual. It's something we may have to adjust as we go along.
The next morning we packed up camp and headed into Ely before continuing on. Driving out of camp, you can see huge mines everywhere you look. Ely was founded by the discovery of gold and copper in 1906. A once booming area, the population of Ely today is around 4,000 occupants. If you're passing by on your way to Idaho it's worth the stop to stretch your legs and grab some coffee at The Cup on Main St. The Radioshack is also worth peeking in, as it looks like a 1960's electronics store, if only they were open.
Onwards to Idaho, where we will be spending close to a week exploring Sun Valley and the Sawtooth National Forest.
Recommended listening: "Farewell Transmission" by Songs: Ohia